As we gear up for another round of travel, I think it's important to think about how to make the most of your time on the road. Rather than focusing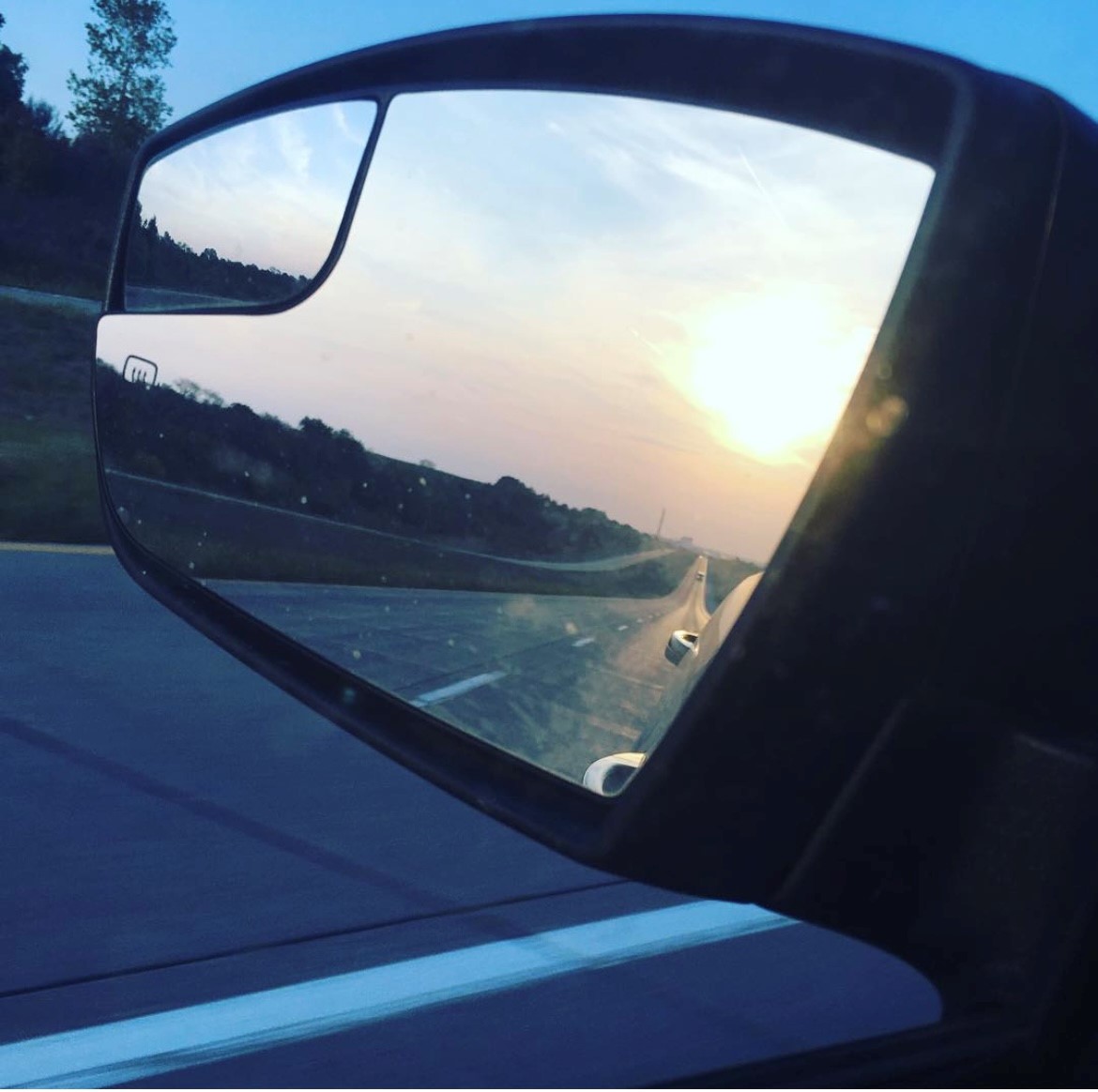 on what you are doing for your college or institution, I want to focus on what you are doing for you! How are you keeping yourself sane and making the most of your time out of the office during the busy yield season?
I've included a few tips to stay connected with your coworkers, enjoy the hours in the car, and stay excited during spring travel.
 Fill the Hours in the Car with Entertainment
Have you started to notice that your favorite radio station seems to loop the same songs every few hours? You're not wrong. It might be time to try out a podcast, playlist, or audiobook. Looking for free audiobooks? Check with your local library to see if they offer an app for free books.
Change up your Scenery
It's easy to get stuck in a rut of working from the same place—often times in the spring this might be your hotel room or even in your parked car. Try to branch out! Is there a local coffee shop in the area? If not, public libraries are another great place to knockout emails and have access to free wifi!
Challenge your Coworkers and Teammates
Want to stay connected with others from your office when you don't see them on a daily basis? Start a friendly competition! This could be who takes the best/unique picture of the day or week, who logs the most miles, or who eats the most Subway (IYKYK in Iowa). I've done all of these—I've won some and I've lost some, but I certainly entertained myself and stayed connected along the way!
Call your People
Take time to connect with your friends and family. Being away from home can sometimes feel isolating. Take advantage of the time you have in-between visits, in the car, or while you're in your hotel room and call your friends and family. I promise you'll have something to talk about.
Make Time for Yourself
Spring in Admissions is yield season, and it is easy to get wrapped up in the idea of trying to secure your incoming class. You may be required to make a certain amount of calls, attend specific evening or weekend events, or host campus visits on a Saturday. If this is the case, make sure that you are blocking out a set number of evenings/weekend time for yourself. You have to find work-life balance to avoid burnout.
I've lost count of the number of travel seasons I've completed at this point, but I can tell you that each of them has been filled with lots of feelings—excitement, frustration, isolation, and happiness. This job is unlike any other, and if you truly care about your institution and student success, you are bound to feel all of these things from time to time. Just know that in the end it is worth it, and there is probably at least one other admissions counselor feeling it too.   
Share this post: