Leadership. A word and a concept that we have all known and worked with, but what makes a person a leader? Is it a title? A position? Experience?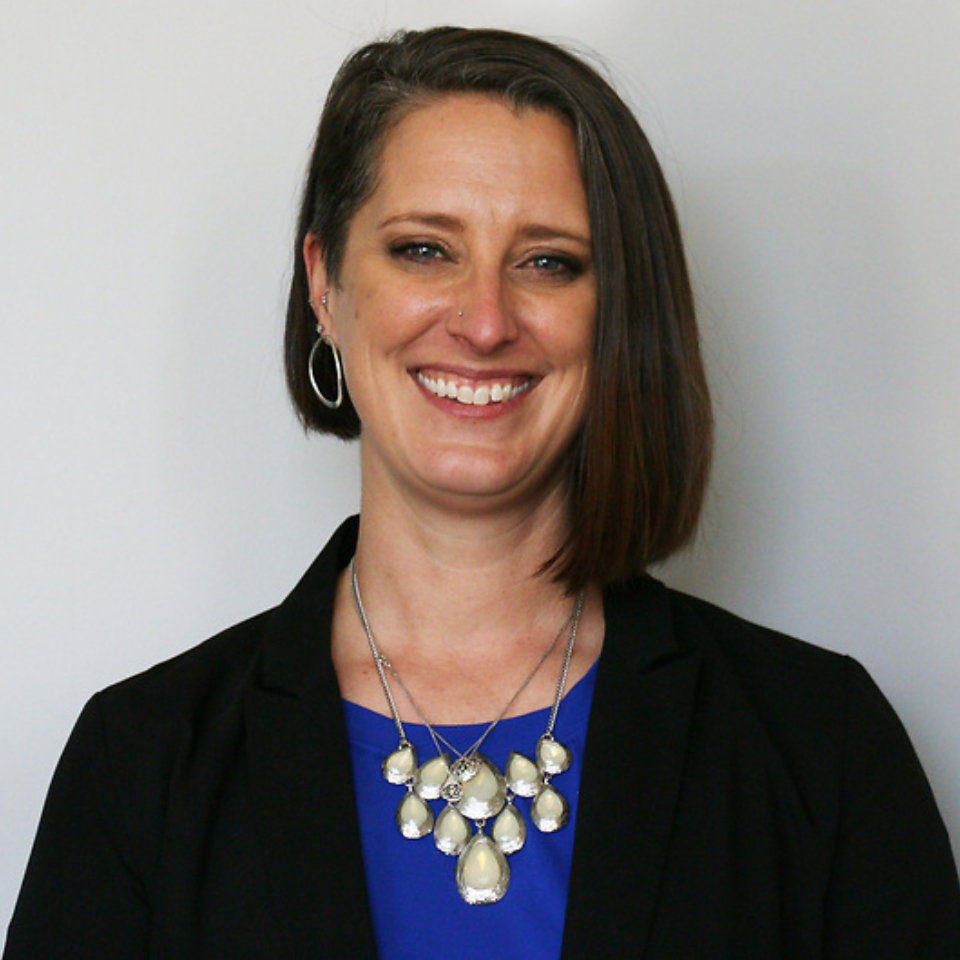 It could be any of these, or it could be none of these. 
For so long the terms management and leadership have seemed interchangeable. But when we also look at those terms, do we think "I can only be considered a leader if I am in a management position?" The answer is no. There are many books and articles out there that talk about leading from the middle and leading without authority.  I know, I had to read many of them, but the thing is…they are correct. Leadership isn't always about being in the position to make all the decisions, leadership comes from working with others toward a common goal. It may be a recruitment goal, it may be an office culture goal, but when you find that others agree with what the goal is and want to HELP get there, you are being a leader. 
I remember sitting in one of my Masters in Organizational Leadership classes a few years ago, as my professor was talking about leadership and how many people can become leaders. When someone gets labeled as a Leader there comes a level of responsibility that inherently will determine what type of leader they will be. They brought up the example of Hitler and while many in the class jumped immediately to "he wasn't a leader, he was a madman", our professor calmly sat there and said "yes, he has been called such but was he not a leader?  Did he not create a situation where millions of people backed his initiatives and took them on as their own?" We all sat there and they were right.  It was a sickening feeling to think I was taking a course that pointed out how strong of a leader this horrific man was, but in that same moment, what my professor was trying to point out hit me like a ton of bricks. Anyone can become a leader, but what you do with that influence is what is most important. How you treat others and how you create a climate that makes others want to follow is what is important. 
I took that to heart and immediately started looking at my 20 years of admissions experience, three institutions, and the 17 different supervisors I had and could mentally create two columns: "to be" and "what not to be". Many of us have been there throughout our careers where you wonder if you are in the right place, going the right direction, and if you can get behind it while still feeling good about yourself. For me, those answers didn't always seem clear until I was sick to my stomach and, honestly, crying on the phone to my dad about how miserable I was. But also, looking back, I was realizing if I ever had a chance to be in a position of authority, I knew exactly what I didn't want to be. 
Are you one to stand and give directions or are you one to get in the trenches to be a part of the process with the team? I used to ask my tour guides for their thoughts and opinions all the time. They would look at me and say "well, what do YOU want?" I would tell them I wasn't the one doing the job daily and before I looked to make changes or if higher ups wanted changes, I talked to them about how those ideas might work.  As their supervisor, I had to build trust that I actually cared about them for more than just the position. I am sure I have former supervisors that I drove crazy because of this, but I had to do right by them while balancing requests. One example was being asked to create a running tour of campus.  We did, but before I ever asked any of my tour guides to do it, I went and ran it myself. While I love running around the University of Iowa's campus, I definitely do not recommend it in July with temps in the 90s and humidity near as high. But, because of the fact that I wouldn't ask them to do things without doing it myself or getting their thoughts first, trust was strengthened and they were more apt to consider change.
Trust. You can't lead without it. If people don't trust that you have their best interests at heart, they will never consider being a part of the direction you are trying to go. You have to take the time. Get to know those that are on your team. You have to have faith that those you work with can see the goals or changes and the benefits that come from it. If you look to make change, try to see things from outside your personal lens.  Be sure to look at all angles and when looking to share a vision, be prepared for conflict. Be patient and work with the team to find ways through the conflict.  Try to get everyone to see the role they play help support if there is hesitation. 
Leading can be painful and frustrating, but as many of you know, the rewards and helping others see their accomplishments can be very rewarding. One thing to always keep in mind though. It isn't always you that determines if you are a good leader or not, so for those of you in positions of authority, lead with empathy and openness. For those who don't feel they are in positions of authority, feel you still have an opportunity to impact those around you. Lead from your position and have faith in yourselves. Those around you are the ones that will determine if you were/are a good leader  even if you don't always see it yourself.
For everyone (myself included): Be ok with conflict and know that you won't get it right every time, but don't give up. When the goals are true and in good faith, you can find ways to be successful!
Share this post: