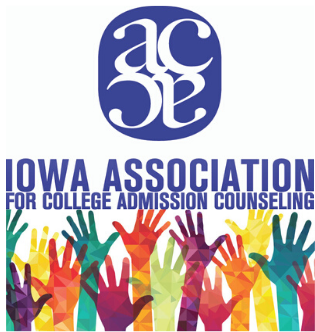 As racial injustice has been brought to the forefront of our attention in the past month with the deaths of George Floyd and Breonna Taylor, we'd like to encourage everyone to re-read this message from Iowa ACAC President Tara Winter. Continue to educate yourself and advocate for our students and colleagues of color.
---
June 3, 2020
Dear Iowa ACAC members,
I've watched the latest events in our country unfold in bewilderment. There are no words I can say to take pain away or ease the feelings of any person of color. I will never understand the adversity all those in the black community face on a daily basis, and I've had a heavy heart on what to do next. I hope anyone who doesn't know these challenges has taken a closer look at how they can contribute to change. I admit, I have a long way to go, and I'm guessing you might too. We all do, until BIG changes happen.
As members of Iowa ACAC, we have a role to play; as leaders on our campuses, as educators, and mentors in our communities. Recognizing the importance of being a part of the change, I've been focused on the following questions. I urge you to consider them as well.
What resources can make me a better-informed citizen?
What Black leaders, authors, and businesses can I support?
What organizations can I give back to?
How can we ensure Black Lives Matter on our campuses and in our classrooms?
How can I lead others to be antiracist?
Most importantly for Iowa ACAC, we want our message to be clear: We value Black lives. We are against the violence and injustice the Black community is experiencing now and in the past. We stand with our Black membership, students, families, and counselors. We see you. We value you. We are with you. We are committed to addressing systemic racism in our work.
Perhaps Carlos A. Rodriguez said it best, "I see no color" is not the goal. "I see your color and I honor you. I value your input. I will be educated about your lived experiences. I will work against the racism that harms you. You are beautiful."
There are many, many wonderful resources out there, but here are a few I've found particularly helpful. Please feel free to share any resources you've found on the Iowa ACAC Facebook page with the membership.
An Antiracist Reading List:
https://www.nytimes.com/2019/05/29/books/review/antiracist-reading-list-ibram-x-kendi.html
Here Wee Read: diverse and inclusive books that are kid-friendly:
www.hereweeread.com
Anti-Racism Resources: intended to serve as a resource to white people and parents to deepen our anti-racism work.
http://bit.ly/ANTIRACISMRESOURCES
May we all learn to do better.
Tara Winter
President, Iowa ACAC
Share this post: