In the upcoming months, the Iowa ACAC blog will feature a three-part series titled "Things I Wish You Knew." This series will focus on survey responses received from admissions counselors, school counselors, upper level admissions staff, recent college admits and their parents to offer a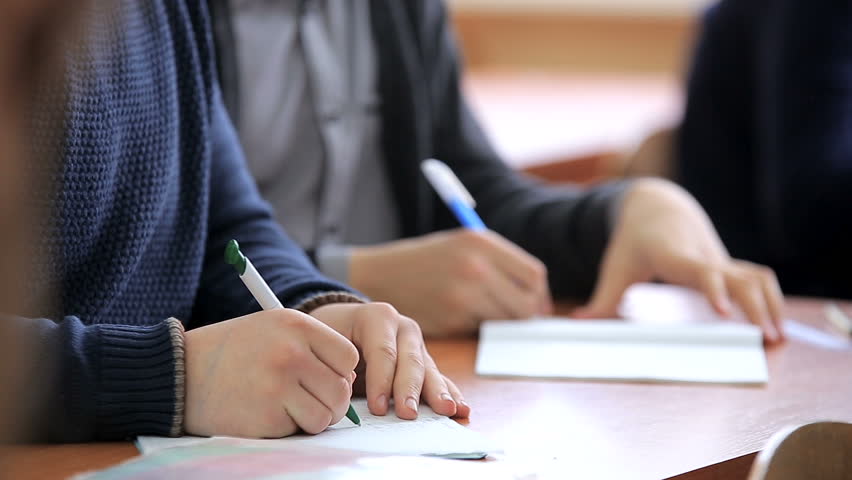 new perspective into their lives, which will hopefully impact the way you interact with these individuals. Watch for a survey from me in the future in your Inbox!
For the first of the series, we focus on the parent and student perspective - "Things I wish you knew as an admissions counselor or high school counselor." (UNI student ambassadors, student employees, and their parents were surveyed)
1) Small talk is important
"My admissions counselor asked me how I was doing, how my classes are going, etc. It showed that they truly care about others and are always there to help." – Student
"My student's school counselor asked very good questions, like her admissions counselor. Those questions lead into transparent conversations that was good for my student to hear." - Parent
2) Even if you don't hear a "thanks," you are still appreciated!
"I hope my school counselor knows that their work doesn't go unnoticed. Keep doing what you are doing!" – Student
"My student's school counselor did a good job of scheduling programming for parents at the school." – Parent
3) Your interactions make a lasting impression – positive…or negative
"My school counselor helped me to thrive. They still reach out to me now that I am in college." – Student
"My child had an admissions counselor that was very crabby and told them they needed to have their career path figured out by now. She was asking for guidance, and was told she was failing. It took a long time to get over that." – Parent
"My admissions counselor is still checking on me, even now that I am a student!" – Student
4) You help mold their career paths
"I loved when my admissions counselor showed me a couple of plans of studies for different majors so I could see exactly what the degree would look like." – Student
"My school counselor helped me make several connections that helped me find a career path." – Student
"My school counselor had a huge impact in telling me what schools to visit and helping me find the right college." – Student
5) Accessibility is important
"My school counselors were amazing! They were always accessible when I had an excessive amount of questions." – Student
"My admissions counselor was always in contact with me and constantly made an effort to get to know me." – Student
6) Counselors visiting the high schools is an important part of the college search process
"It was only because an admissions counselor visiting my high school, I decided to visit campus." – Student
"When I met with an admissions counselor as a senior in high school they were very encouraging about my possibilities on campus. It left the meeting feeling more comfortable than when I had arrived." - Student
7) Be honest
"My school counselors took the time to share what they thought we really needed to be successful academically and how to be prepared for college." – Student
"Being honest about college search process is better than just saying, 'You'll be fine'". – Student
"Direct the conversation at the students, not the parent. Even if the parent tries to take control of the conversation." – Student
8) The little things mean a lot
"A school counselor pulled me out of class to encourage me to apply for a scholarship because she thought I was a good candidate. I had only known her for a year, but yet she saw potential in me." – Student
"They gave us a customized campus visit and met with us one on one." – Parent
"My admissions counselor sent me a birthday card!" – Student
"There was a big visit day, and at lunch, a counselor sat down and joined us." – Student
"When visiting campus a second time, people remembered us!" – Parent
"I appreciated that my admissions counselor helped look at my classes so I knew exactly how they transferred in." – Student
9) Individualize
"On a campus visit an admissions counselor reached out to us individually and answered a lot of questions we had." – Student
"My school counselor somehow found the time to meet with everyone individually." – Student
Share this post: