ACU - The New Counselor Perspective
This past July, I, along with 29 other Admissions Counselors from across Iowa, participated in Iowa ACAC's Admissions Counselor University (ACU) at the University of Northern Iowa.  The majority participating were in their first year as Admissions Counselors, with some starting their first week. I was in my second week as a counselor at UNI and was excited to start networking with the Professional Development committee and fellow counselors across the state. It was interesting hearing from first time counselors and how diverse their backgrounds are. Admissions brings a wide range of personalities together. Some had backgrounds from outside of higher education while others were fresh out of their undergraduate or graduate degrees. I knew every conversation was going to be different. 
The conference was broken up in sessions that elaborated on various aspects of the admissions world. From building relationships with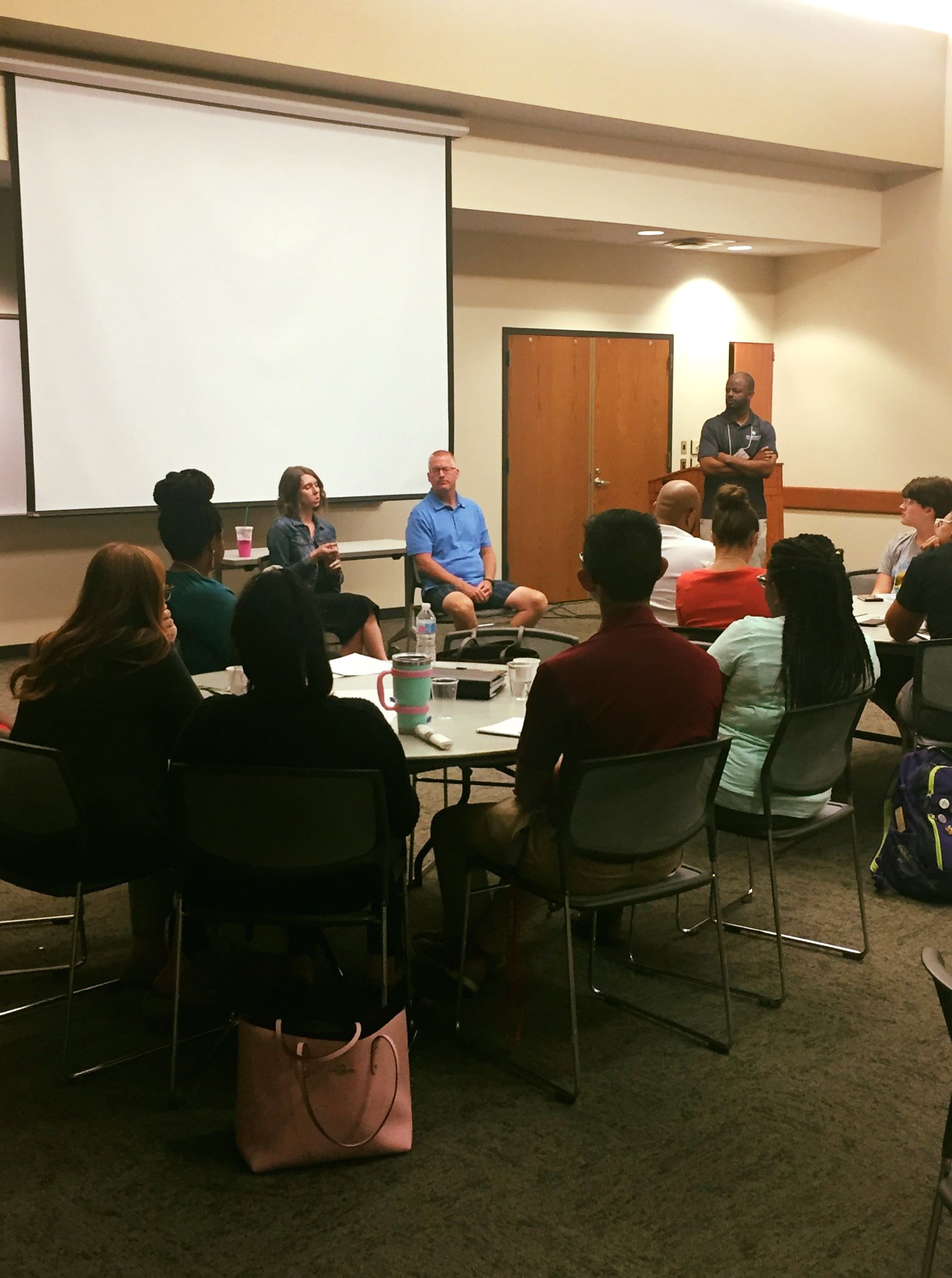 colleagues, students and high school counselors, to learning the proper ways of the road, the sessions covered valuable information through group activities and Q&A sessions. I was impressed with the genuine attitudes the presenters possessed when speaking about their overall experiences. They were honest about the tough recruiting conversations, difficulties of losing prospective students and the long grueling traveling seasons, but shared success stories that strengthened my interest in helping students. They reminded us to always remember the good conversations with prospective students. When least expected, they'll remind you of how you positively influenced their college decision. I will definitely be creating a "happy folder" with all the positive interactions I will have with prospective students.
Along with the sessions, we were assigned to small groups of six counselors from six different universities to create our own university.  This was a fun opportunity to break from sitting through informative sessions and network with more counselors. We only had a couple meetings with the group, so it definitely challenged our team working skills and how well we cooperated in a short amount of time. This was a great activity to keep the intros short and quickly start working as a team and build a solid university. To get more done in a short amount of time, we split our team of six into three groups of two and worked on specific university departments. We came back together and gathered feedback as if we were heads of different departments around campus. This allowed us to reinforce our ideas through collaborative thinking and center in a central idea of the university's mission. In the admissions world, there will be times where collaboration is needed between departments to better serve the student population. I'm glad we were able to practice a similar situation.
Overall, ACU was a success. We were all shy at first to meet counselors from other universities, but were talking to just about everybody by the time we said goodbye. I'll definitely be thinking about the information learned during the sessions and am looking forward to seeing familiar faces on the road this fall!
Share this post: