Although travel season is winding down, we know some of you road warriors might still have a few trips left on your calendar. If you are out and about traveling around our beautiful state for work, or for fun, consider making a stop at some of these hidden gems! Happy trails!
To find more Iowa travel tips, check out and follow, Iowa Road Trip on Facebook
Northeast Iowa
Pikes Peak in McGregor, IA
Located south of McGregor in NE Iowa, Pikes Peak State Park is the place to be during the fall season! Get out and stretch your legs to get a view from the highest point on the Mississippi River...anywhere. Take the short hike to Bridal Veil Springs while you're there, too.
Central Iowa
Cordova Park on the north side of Lake Red Rock in Marion County
Have you been to the top of the Cordova Tower? It's a great view of the lake and the fall colors - don't forget to take two quarters per person with you, as the turnstile to get to the top only takes quarters!. On a clear day you can see the Principal building in Des Moines.
High Trestle Trail Bridge

The bridge is half a mile long and 130 feet high, and said to be among the largest trail bridges in the world. In fact, BBC named it one of the eight most amazing footbridges in the world. At night, many of the steel frames are lit to provide a tunnel-like effect for cyclists and pedestrians. It's located on the High Trestle Trail between Madrid and Woodward, Iowa.
Eastern Iowa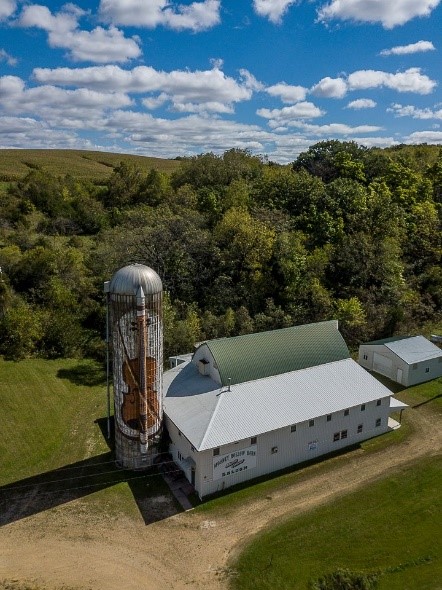 It's located in Green Island on Highway 52 in Jackson County and home to local barn dances. Also an interesting roadside attraction with the violin on the silo!
American Gothic Barn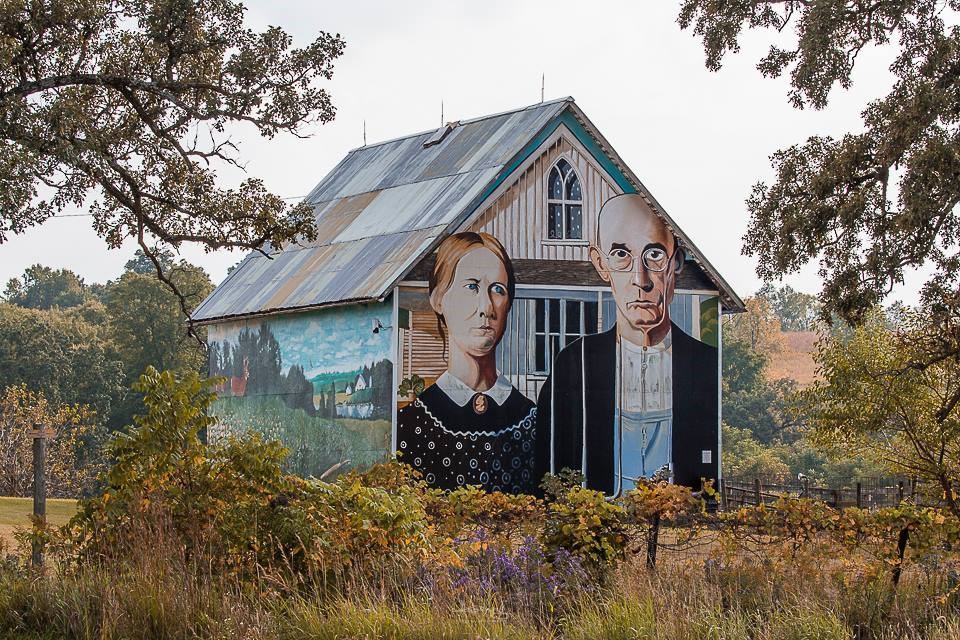 It's located on Highway 30 west of Mt. Vernon and just east of the entrance to Palisades-Kepler State Park.
Artist: Mark Benesh.
Western Iowa
Stone State Park
Located north of Sioux City, on the border between Woodbury and Plymouth County, this park has numerous scenic overlooks of the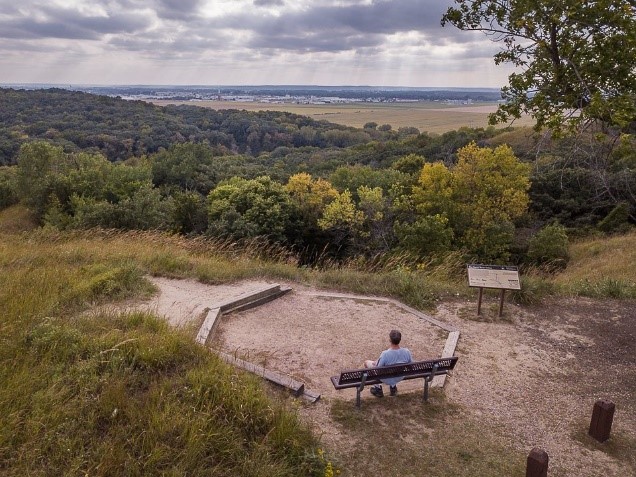 Loess Hills area.
Share this post: