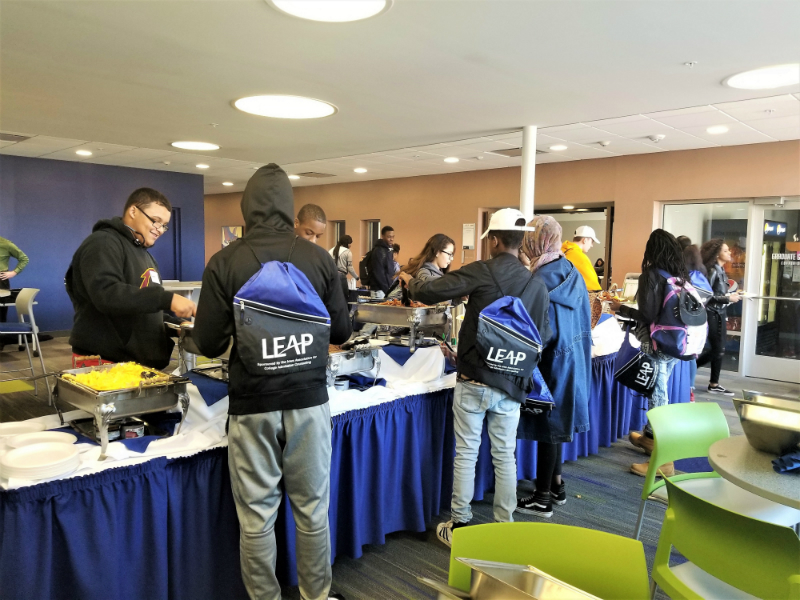 Over 40 students attended L.E.A.P. 2018 at the Mount Mercy University Graduate Center in Cedar Rapids, Iowa. This annual leadership conference for underrepresented and first-generation freshmen, sophomores, and juniors in Iowa, is organized by the Iowa ACAC Inclusion, Access, and Success Committee. This year's participants included students from Iowa City, Postville, Muscatine, West Liberty, and Columbus Junction.
The day started with breakfast and registration where students were able to review and select sessions to attend covering a wide array of offerings. The engaging session topics included educating students on intersectionality and identity development, code switching and bridging the gap between community and academic language, a college student panel, as well as a toolbox for success – how to be successful in and out of high school. Sessions provided opportunities for discussion and discovery and students were involved in important conversations that allowed them to develop and expand their own leadership abilities.
The day concluded with lunch and a keynote speech, offered by Dr. Norma Pérez-Kahler, current director of the TRIO Student Support Services (SSS) program at Des Moines Area Community College (DMACC). She provided an interactive session covering the skills and attributes of leaders. Students considered what they would define as characteristics of leadership, as well as skills that good leaders possess. Differentiating the two proved to be challenging for students, but allowed them to think about the bigger concept of leadership.
Feedback on this year's event has been overwhelmingly positive from both the student participants and their chaperones. Take a look at this year's pictures and see for yourself! We look forward to continuing the L.E.A.P. Conference in future years, with next year's conference being held in the Des Moines area. Stay tuned for dates!
If you have any questions about the L.E.A.P. Conference, please don't hesitate to contact the Iowa ACAC Inclusion, Access, and Success Committee Chair, Lauren Garcia, at [email protected].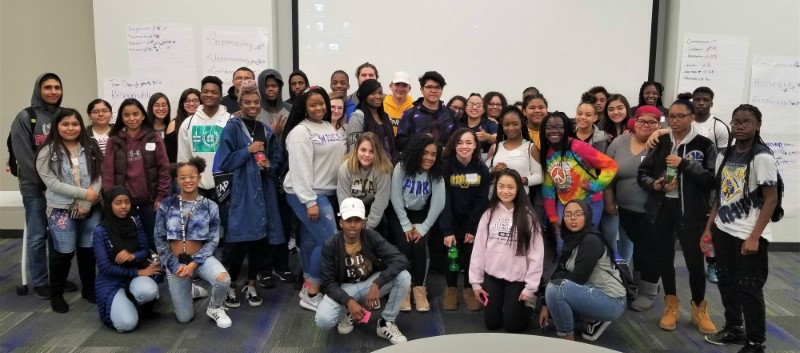 Share this post: