Admission Counselor University – The Hit of the Summer!
On the evening of July 19, 2017, 39 new Admission professionals embarked on their Iowa ACAC journey. Iowa ACAC member institution, Coe College, hosted the yearly ACU professional development opportunity. The fun kicked off with an evening cheering on the Cedar Rapids Kernels, and newly formed friendships weathered a storm of biblical proportions.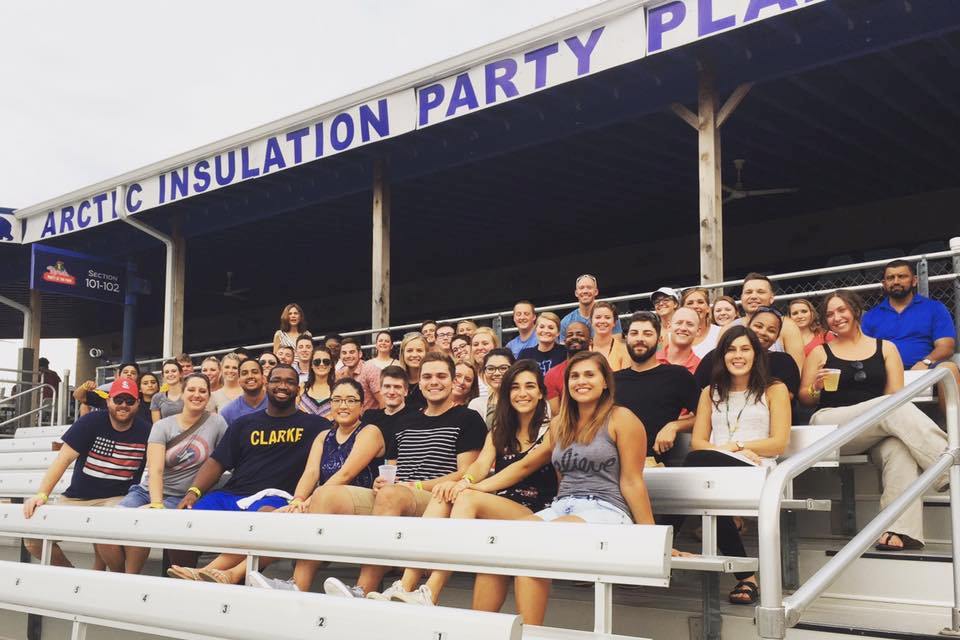 The second day began with a Welcome from current Iowa ACAC Executive Board members Haley Best (Admission Practices), Julie Staker (Assembly Delegate), Lauren Garcia (Inclusion, Access, and Success), and Allanda Hageman (Publications and Marketing). Todd Coleman, Assistant Vice President for Admissions at Wartburg College, led a session about how to network in higher education. Other sessions during the day included: travel-planning tips, recruitment versus counseling, financial aid information, and a high school counselor panel.
The highlight for many, in the ACU Class of 2107, was the opportunity to work in small groups to create their own college/university. The task was to present information about their institution during a simulated high school visit. The high school visit was a competition to see what team could get the most "students" to attend their school, based on the information they presented about the institution and what it offered. Shout out to the winning team – "Promise University."
This year was one of the most energetic groups ACU has ever welcomed. The Professional Development Committee was very impressed with the group of professionals and their adaptability and willingness to jump-in!
Molly Kramer, St. Ambrose University, one of the participants, said, "ACU was a fantastic introduction to the world of admissions. I was able to meet a lot of other counselors and learn all the best tips and tricks to make me successful in my new career."
Thank you to the following Iowa ACAC members who presented and welcomed our new professionals:
Brad Sweeney, Larissa Mincks – Transition From a Young Professional to a Young Expert
Todd Coleman – Filling Your Water Tank Before You Are Thirsty
Ryan Barbauld – Travel Tips and Stories from the Road
Susan Dickinson – Financial Aid Basics for Admission Professionals
Marcus Phillips, Elizabeth Wessels & Cara Joens – Panel Discussion: Making the Most of the High School Counselor Relationship
Tom Heiar – Recruitment vs. Counseling
Haley Best – Statement of Principles of Good Practice
Also, thank you to the Professional Development Committee members who helped plan and execute ACU: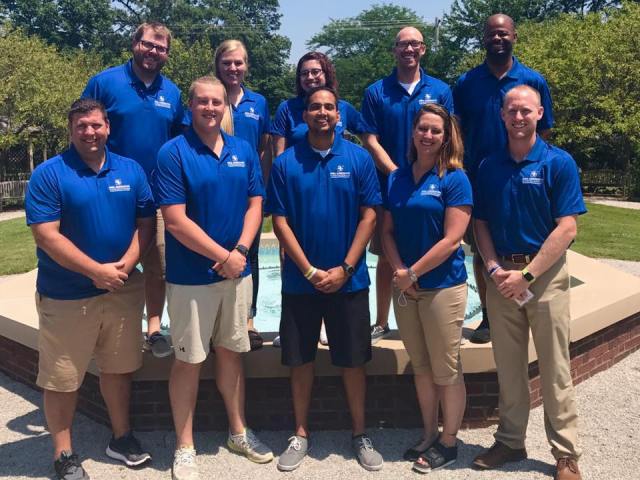 Share this post: