College Fairs are Back Again!
After a year and a half of Zoom meetings, Google chats, work from home, and socially-distanced campus tours, it was great to be back on the road again for the Iowa ACAC College Fair circuit. To say that I was nervous about taking over as the Iowa ACAC College Day/Night Chair in the middle of a world-wide pandemic is probably an understatement. If I'm truly being honest with you, I was terrified.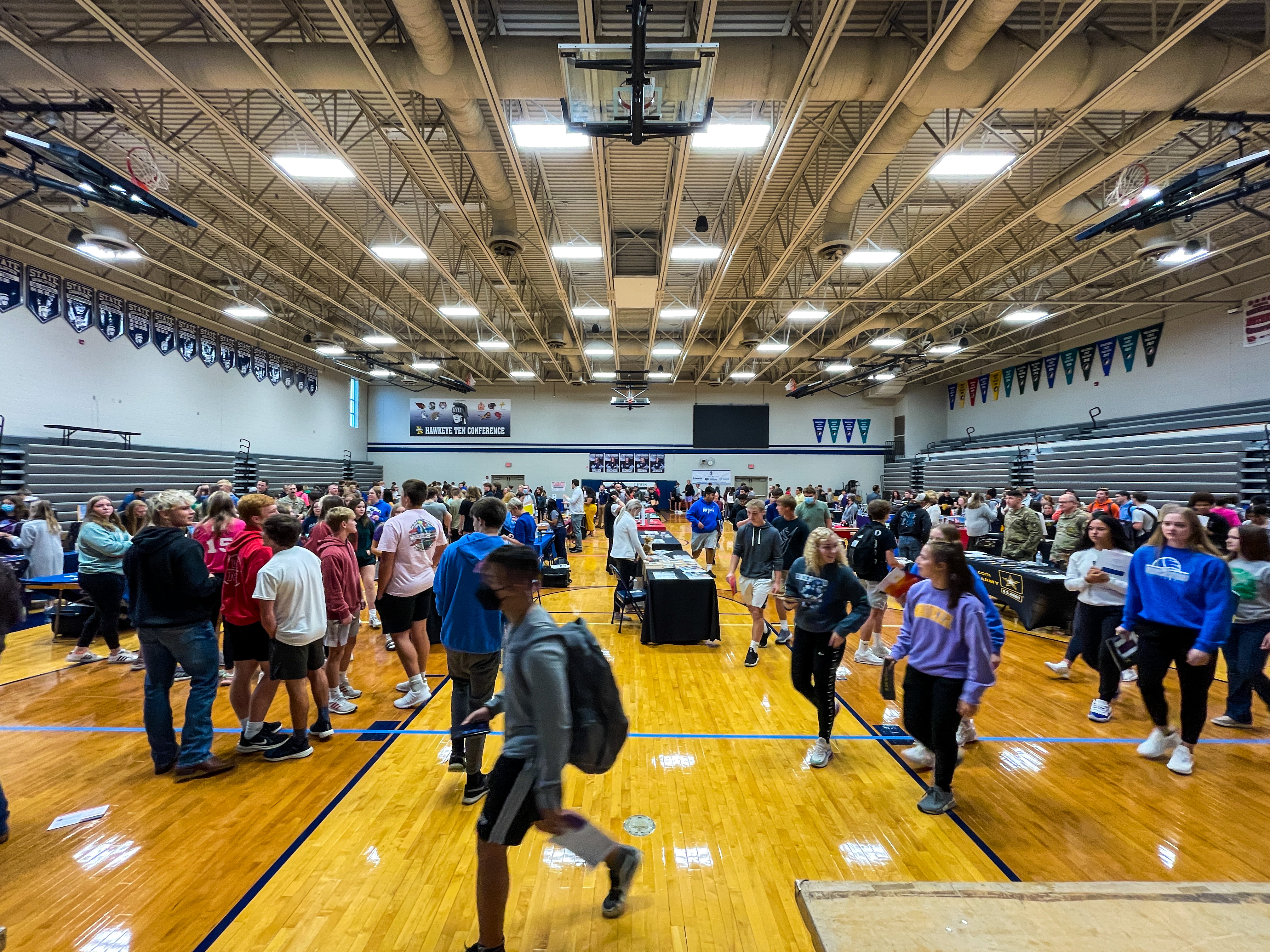 All of the fears and doubts I had about going back to in-person college fairs were quickly squashed as I watched our registration numbers tick up one by one. Our Iowa ACAC membership—site hosts, school counselors, and college/career representatives—came through! Not only were we able to host in-person college fairs for the first time since March of 2020, but there was excitement when we rolled into the fairs. Whether that excitement came from being back in-person or getting to see old travel friends or potentially experiencing your first college fair, I want to say thank you! I'm truly so thankful to be a part of Iowa ACAC and proud of the dedication and work that each member puts in to help Iowa students gain access to college options.
This year we were able to offer students the opportunity to talk to 108 different colleges, universities, and military options with representatives coming from 10 different states. As an association, we hosted 21 in-person, fall college fairs across the entire state of Iowa. In total, students from 198 high schools were invited to one of our college fairs this fall. As an association, we were able to connect with over 7,000 students - 7,026 students registered for our fairs this fall.
As the whirlwind of fall travel season comes to an end and the recruitment year heats up, be sure to celebrate making it to the half-way point! Rest up over the holidays and get ready for an exciting spring. Iowa ACAC will be hosting 10 college fairs throughout the state. Be sure to check the Iowa ACAC website for the most up-to-date version of the college fair calendar—there have been some changes! I hope to see you all out there!
Share this post: