Education Roundup:
More States, More Learning, More Fun
Giddy Up!
Dakota ACAC/Iowa ACAC
Spring Conference
May 19-21, 2013
Stoney Creek Inn, Sioux City, IA
Keynote Speaker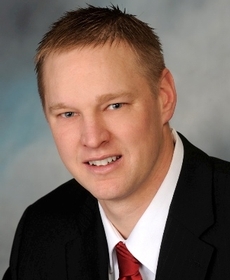 We are pleased to announce Aaron Thomas is our Keynote on Monday, May 20!

Aaron Thomas' father Ed was a beloved high school football coac, who not only trained generations of players on the importance of hard work, dedication, excellence and commitment, but personally put these values into action when he was the community leader who inspired his town to rebuild in the wake of a deadly EF 5 tornado. Not long after the community withstood the disaster of the storm, the small town of Parkersburg, Iowa, endured a far worse tragedy: the fatal shooting of Ed Thomas by a former player with mental issues.
Following his father's murder Aaron was approached to return home to take over his father's responsibilities as athletic director and to continue the legacy his father had built by being not only a school leader, but an example for the town to follow.
Rather than shun the family of their father's murderer and perpetuate the tragedy that Parkersburg faced, Aaron and his family called for understanding and forgiveness - because that's what Ed Thomas would have wanted them to do.
In this incredible story of ordinary people thrust into an extraordinary situation, Aaron Thomas shares his family's journey of showing uncommon strength during the darkest of times. Aaron will discuss how to deal with adversity and making the most of all opportunities. You will be challenged to look at your life, your family, your company to see if you are being a difference maker.
The Thomas family are the recipients of the Arthur Ashe Award for Courage presented at the 2010 ESPY Awards, for being the people Ed Thomas would have expected. Aaron also received the Missouri Valley Conference 2010 most courageous award.
Questions? Contact Erin Gabriel, Conference Planning Chair, at
erin.gabriel@drake.eduor 515-271-2091.