Admission Counselor University (ACU)

Save the Date!

July 23-24, 2013

Iowa City, Iowa

Watch for registration details!
Hosted by the Iowa ACAC Professional Development Committee
Year after year, this event provides an excellent networking opportunity for those new to the profession and is a great source for learning new tips and "secrets of the trade."
The 2012 Admission Counselor University (ACU), held at the Iowa City Sheraton, had an amazing group of 27 fresh faces eager to network and learn about the various aspects of admissions and working with college-bound students. Attendees heard from seasoned veterans on topics such as financial aid, high school visits, college fair "dos and don'ts", travel tips, social media, and presentation skills. They also heard from our current Iowa ACAC president Mark Petty and Government Relations Chair Julie Fopma. Here is what a few of the attendees had to say about their experiences:
"ACU is a great opportunity for brand new and newer professionals to gather and network while learning about best practices in the field. I really enjoyed the variety of activities and speakers incorporated into the event!"
Katie Mott
Senior Admissions/Financial Aid Counselor
Iowa State University

"ACU was a great experience. It was interesting to learn how all the moving parts come together; between high school visits, college fairs, visit days, financial aid, etc. It made me realize the importance of the services we offer at RuffaloCODY in helping the admission counselors who are on the front line working with the students who are making, literally, a life-changing decision."
Ashly Lagneaux
Project Manager
RuffaloCODY

"ACU was a great opportunity to network with other colleagues that are entering the profession alongside of you. The discussions, the presentations, and activities were extremely beneficial."
Tony Smith
Admissions Counselor
Wartburg College
Congratulations to the ACU Class of 2012! Thanks for joining us!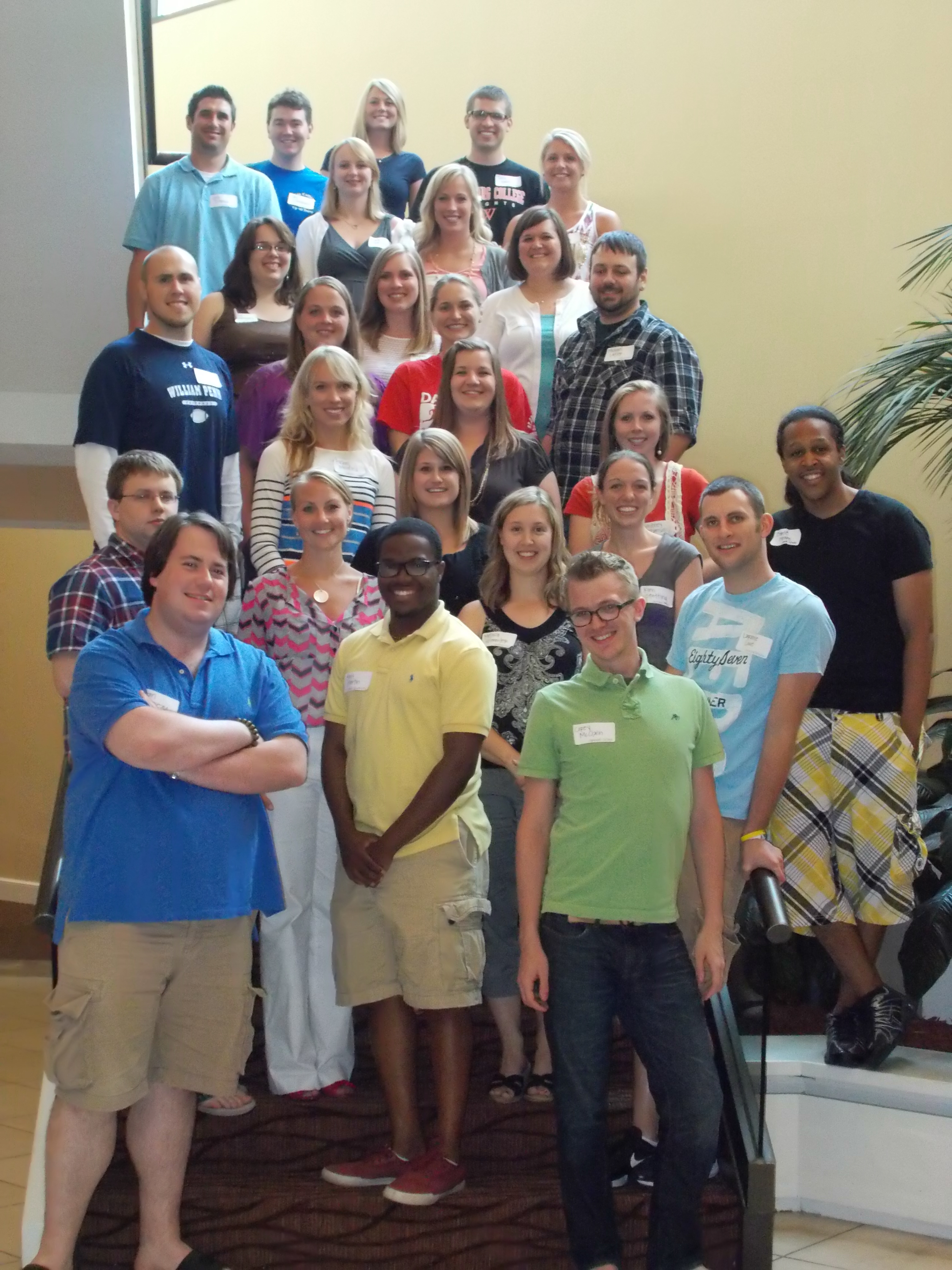 Questions about ACU? Contact Iowa ACAC Professional Development Chairperson Stephanie Peters.